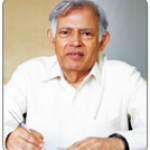 Prof . Javed Iqbal Khan
An EDUCATIONIST, PHILANTHROPIST & SOCIAL REFORMER
President | Maharashtra Educational Society & Maharashtra Educational Society
Former Minister of Education, Housing & Labour Welfare,
Govt. of Maharashtra Former Chairman – CIDCO
Leadership is the capacity to transform vision into reality
Our institution has been working relentlessly towards providing highest quality of professional education to the students. In the present global scenario we provide you platform to fulfill your most cherished dreams and hope. Humera Khan college of Education, Jogeshwari leave no stones unturned when it comes to moulding and nurturing zealous enthusiastic and sensitive human being.
Wish you all the best students.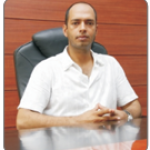 Mr. Waseem J. Khan
Managing Director –Maharashtra Educational Society
& Chief Executive – Humera Khan College of Education
Fly and reach the sky !
Global education scenario is changing rapidly. There is a great demand for teachers who can keep pace with changing scenario. In fact what the schools need in the new millennium is ' teachers who can create a learning environment and make things happen rather than just follow others'.
The challenges we continue to address is the education of young women and men. For reaching, changes are taking place. In our socio economic environment and we at Humera Khan College of Education see the need to keep ourselves abreast of these changes .It is in this context that we constantly innovate and don't imitate. The icarus paradox keeps us focused on new innovative and path breaking programmes.
Humera Khan College of Education is one of the most leading and most sought after institution imparting high quality professional education. Besides equipping students in professional teaching skills and confidence, Humera Khan College of Education gives paramount importance to all round development of student's personality by providing them ample opportunity for participation in different curricular and co curricular activities.
The institute aims to create a unique and futuristic space of global reckoning so as to nurture the finest student teachers in the pursuit of developing innovative, socially responsible and environmentally friendly practitioners, leaders and educators. Hence, it abides by its dictum of 'Globalizing Indian Thought'.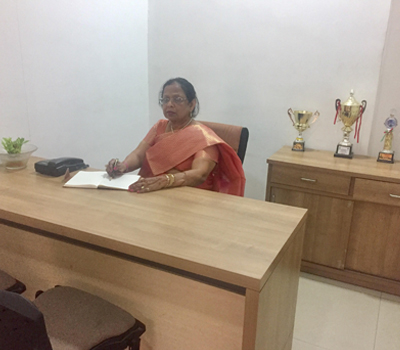 Dr.Shamim Moulvi
Dear students,
It gives me great pleasure and honour to pen this from the Principal's desk. I take this as an opportunity to share with you four principles of ethics, I and the institution – HKCE believe in.
The evolution of man saw the development of language. It is language that can bring people closer or take them far away. Though the importance of one's mother tongue is undeniable, in today's world, it makes sense to have a certain competence of English language. I wish that all my students achieve command over communicative English to ensure a good career. Also remember, it is the beauty and correct use of any language that can make one the winner or loser of the day.
The old adage – A stitch in time saves nine rings true beyond generations. Time lost is opportunity lost. Value time and you will find world at your feet.
There is no substitute to hardwork. Extra number of hours you put in makes you stand ahead of others. Intelligence without hardwork is waste. Mere intelligence cannot guarantee success that hardwork can.
All success is unworthy unless there is humility in a person. As Gandhiji has rightly said that the nature of a person can be judged on the way he behaves with people who are unfortunately lower than himself in societal strata. It is humility that keeps us human. Humility is also in is the respect we show to our elderly from whom we can derive gems of knowledge.
So, students, I wish you realise the importance of these values that we at HKCE firmly beleive in, adhere to these as you move ahead in your careers.
All the very best!
Dr.Shamim Moulvi